DR. SIDNEY A. WEBB
EXPERIENCED NAVIGATOR
Dr. Sid Webb has been a leader and conference presenter for over 35 years. Based in Colorado Springs, he has coached hundreds of leaders worldwide. Sid's specialties include heathcare patient advocacy, life transition guidance, public speaking, and nonprofit training. Sid has an exceptional ability to listen combined with keen perception regarding generational, cultural, and organizational dynamics.
Sid won the doctoral honor graduate award from Dallas Theological Seminary for his doctoral work on nonprofit best practices. For twenty years he was a leader in the "released time" education movement around the US. Sid served for two decades as a Senior Instructor and trainer with Walk Thru the Bible Ministries and was Director of Voice Ministries for The Voice of the Martyrs USA.
In June 2013 the Black Forest, Colorado wildfire destroyed 500 houses near Colorado Springs. It was the most destructive fire in the history of Colorado and very quickly destroyed the Webbs' home and Sid's office. The news footage of their house burning was seen around the country.
Afterward, the Webbs asked the question, "Now that we have lost everything, how do we spend the rest of our lives?" They choose to live lightly and to focus their efforts on making an impact in the world with the time remaining. Sid published Nomad's Fire: Life at the Intersection of Loss and Significance to tell his fire journey and challenges the reader to think about what most matters in life.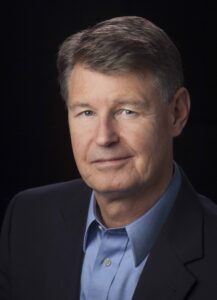 CREDENTIALS: EXPERIENCE COUNTS
Doctoral Honor Graduate, Dallas Theological Seminary.
Certificate in Patient Advocacy, University of Miami.
Bachelor of Arts, Florida State University.
Board Certified, Patient Advocacy Certification Board.
Member, Veterans Network, Colorado Springs, Colorado.
Founder/Board Member, Core Foundations, Georgia.
Founder/Board Member, Brookwood CLC, Georgia.
Board Member, CLA Colorado Springs, Colorado.
publications: WISDOM APPLIED
Nomad's Fire: Life at the Intersection of Loss and Significance. Called a "must read" by the sheriff of the largest county in Colorado.
Predictors of Understanding of Duties of Care Among Georgia Released Time Program Governing Board Members. Doctoral dissertation, Dallas Theological Seminary, 2007.
The Goldilocks Board: How Busy People Can Get Governance Just Right.
"Catalytic Board Change: It's the Key to Better Ministry Outcomes," Outcomes magazine, Spring 2014.
Ministry at the Max, curriculum and two-day workshop for nonprofit CEOs, 2008.
Regular articles, The Times Courier, 1990-2003.