You need a speaker to encourage and inspire your group.
​
In We've All Been Burned: Leading through Crisis and Challenge, Dr. Webb uses his experience navigating the Black Forest fire to deliver a spellbinding presentation on leadership and reaction. He shows audiences how to handle, survive, and thrive in a crisis. Because everyone will face a significant challenge at some point, the messages are inspirational to all.
During COVID-19, he presented the message via Zoom and encouraged people from around the world. Lamar Keener, CEO of the Evangelical Press Association, said, By using the experience of a personal calamity in his own life . . . Sid Webb offered proven, practical principles for navigating serious crises that can be applied personally or corporately for organizational leaders. The seminar was captivating, compelling and inspiring.
With thousands of hours of speaking experience, Dr. Webb has inspired, encouraged, and informed groups worldwide, on many topics. He has led:
* Keynote speeches
* Conferences and seminars
* Workshops and classrooms
* Small groups and teams
* Chapels and church services
* Community events, banquets, and graduation speeches
* Board and staff retreats (nonprofit and for profit)
* Youth retreats
* Technical presentations
* Webinars, Zoom, Facebook Live, Skype
* Emceeing of events
Dr. Webb was trained in Speech Communication at Florida State University and Dallas Theological Seminary. He has spoken everywhere from Kennedy Space Center to the Bronx to Wuhan, China; and, from a university in Russia to colleges in India and Sri Lanka. Use the box at right to contact him about speaking at your event!
​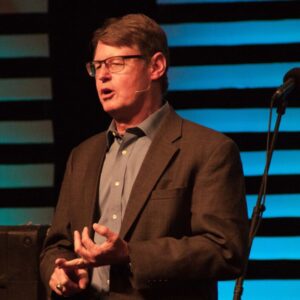 I have been personally inspired by Sid for more than 15 years (when we studied together in grad school), and was recently honored to serve on the same team with him for a year and a half. I have always been impressed with Sid's ability to command a room and get people on board with ideas—even people who come from extremely diverse backgrounds. He has built and led teams, offering a unique strategic perspective and building a caring workplace environment.
Sid is a world-class communicator, who has traveled around the world, and throughout the U.S., inspiring people with his insightful perspectives. Plus, his personal story of overcoming tragedy has challenged many audiences to "build what counts." I have told Sid many times that although I had the incredible opportunity to supervise him for a season, I would have traded places with him any day–that is the highest recommendation that I can give!
DR. JASON PETERS